Stanley J. Potocki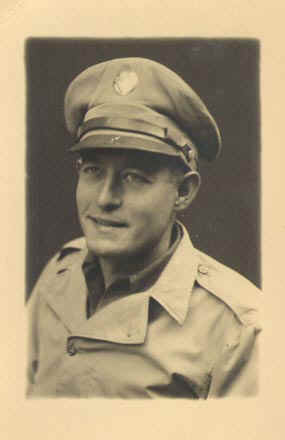 Walter Potocki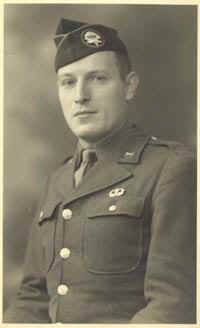 Art Potocki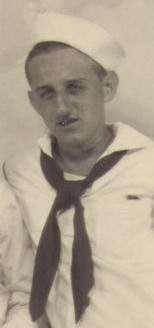 Met Nedza
To the left, are four special men who were in my life, but as of this writing, have all passed away. My father, Stanley J. Potocki, is in the upper photograph, and three of his brothers (Walter, Arthur and Met) are below. All four of these men served our country and fought in WWII. They were either blessed or extremely fortunate, since all four brothers survived the war. Walter was an MP, Art a paratrooper and Met a Navy seaman. My paternal grandparents (John & Stella) had four of their boys go off to war and did not know if they would see them alive again (but they did).
My father and mother (Betty) were only married for a few weeks, when he was given notice to report for basic training and war, in 1942. My parents had just moved into an apartment and were settling in, now their life was turned upside down. It is amazing how life can change in a split second. When Stanley took a train to Camp Phillips and the distant plains of Kansas, my mother soon moved out of the apartment and went back home to live with her parents. Betty went down to live in Mississippi, when the division went to train at Camp McCain, MS.
My curiosity about the war started when I was a very young boy, after my father had given me the picture that was seen on this site on the opening page. I would stare at the picture for hours and asked questions such as, "...who was the platoon sergeant, who is this guy and who is that guy." My dad would point out the platoon sergeant (Chet Markowski) as well as the other soldiers; naming each of them off and where they were from. At this point, and for many years after, he chose only to briefly fill me in about his war experiences and about the men that he fought with. He, very sparingly and intentionally, gave out a few names, which I memorized rather quickly. There were a few stories about training in the United States, being in the battle and the WWI German bunker when they were captured, and some information shared about the POW camps, but that was it. Many years later, as an adult, I brought the picture out again and talked to my father. He still would not say much about the war, as we would look at that photo. In 1995, my father died, which actually brings me here to this time in my life of researching and learning as much as I could about the men in this picture.
In December of 2001, while discussing my father-in-law's (Bob Crawford) war experiences in Korea, he brought out his division book. I had not seen or was aware that this type of book even existed. My father-in-law stated that he was sure that my father had one of these books or that the division published one. I went home that night and started a search on the Internet to see if there was such a book. By the end of that night, I located and purchased one from the Internet. It was at this time, that I also found the web site for the 94th Infantry Division, which was the beginning of this research. With the information from the division book and the 94th [Inf. Div.] web site, I started my journey. The book reflects how my interest as a child, lead to the creation of a book and the story of the men and their journey.